NVMS2.0 helps the famous Chain Restaurant improve the daily management
2019-07-23
Din Tai Fung was founded in 1958, it is a worldwide famous restaurant specializing in soup dumplings and noodles. In 1993, the New York Times rated it as one of the top ten gourmet restaurants in the world.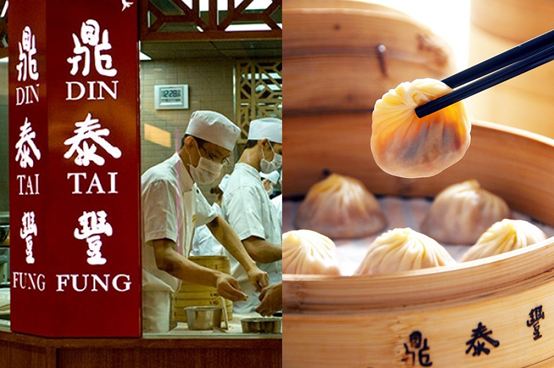 Introduction
This project covers about 30 stores, with more than 1000 channels, including HD cameras, IP cameras, DVR and NVR. All of them are centrally managed by the video surveillance platform (NVMS 2.0) deployed in its Shanghai HQ. The front-end devices (like IPC, DVR, NVR) are registered to NVMS2.0 by Auto Report mode. In this way, users can access the platform by mobile APP and Web browser. The headquarters can remotely carry out a regular patrol for all branches, meanwhile, each store can view its operating status in real-time.
Topology

The system is also equipped with an independent streaming media server to meet the high concurrent streaming needs when lots of users login in simultaneously.
Features
1、Online Patrol-Anytime
The headquarters can check the branches at any time, meanwhile, the branch managers can always learn the personnel working status, dressing and service attitude, as well as the sanitation and operation in the kitchen.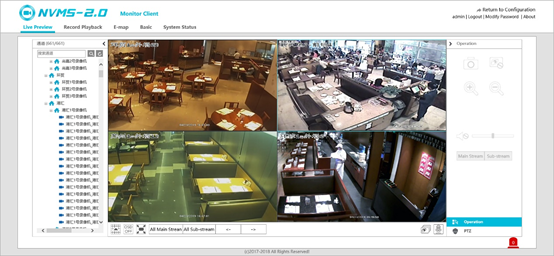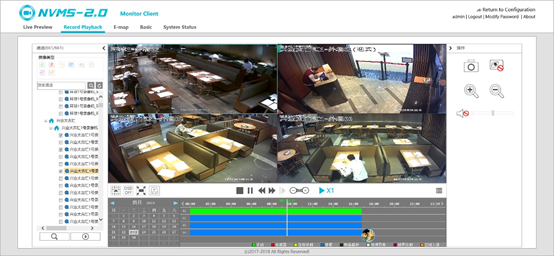 2、App Patrol -Anywhere
The shop managers can simply log in the app to timely understand the customer flow and staff service.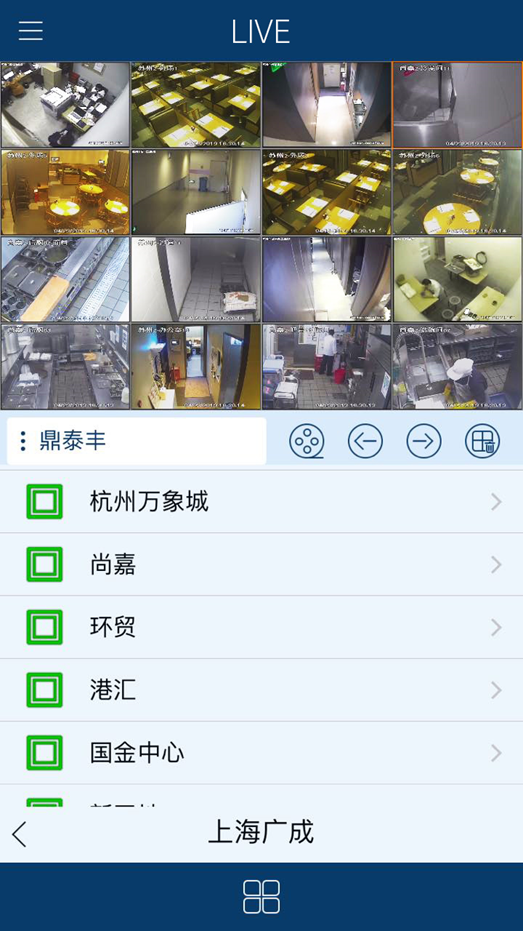 3、Widely integrated with POS system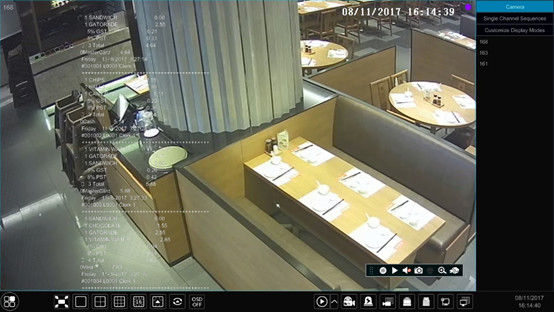 POS system is integrated with NVR /Hybrid NVR, receipts and payment records can be overlaid on live video, easy to track and identify the omissions.
4、Stable Private Cloud
IPC and HD cam connects to DVR/NVR in a LAN, DVR/NVR are mapped and registered to nvms2.0 by Auto report, much easier for the administrator to configure and manage the system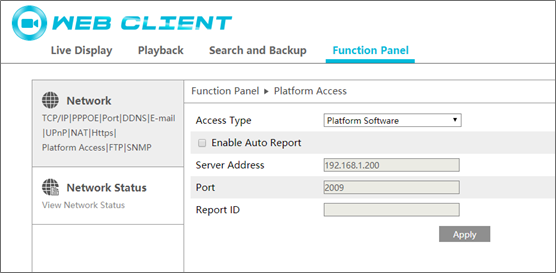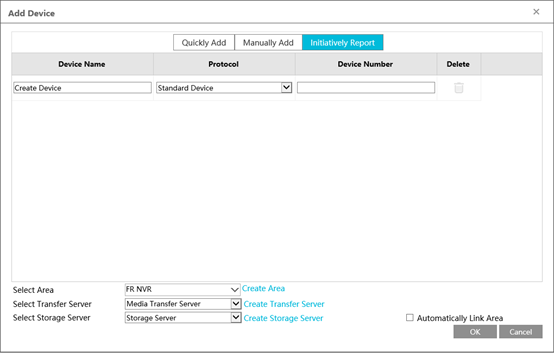 5、Easy Operating management
In case the process fails, such as certain local server offline, the "operational status" module can be initially diagnosed, easy for administrators to self-maintenance and management of the system.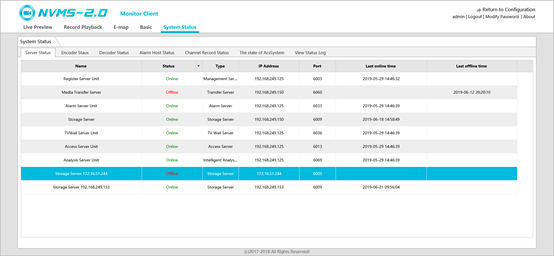 NVMS-2.0 private cloud monitoring solution is a lightweight video surveillance system for large restaurant chains. Support flexible user authority, and can easily achieve remote monitoring by mobile app, web client and NVMS Client.
Back