TVT Showcased the Latest AI Solutions in Security Essen 2018
2018-10-08
As one of Europe's leading fair for security, Security Essen attracts large amounts of professionals in security industry, delivering cutting-edge security technologies and products. As a worldwide topnotch product and system solution provider, TVT presents its innovated technologies to industry professionals, including its advanced AI technology, 4K Analogue HD, H.265+ algorithm and integrated surveillance platform solutions in the Security Essen 2018.
The 4 main parts of TVT exhibition are AI, NVMS2.0, new cameras and new housing, which have composed the full picture of TVT Technology's smart life initiatives.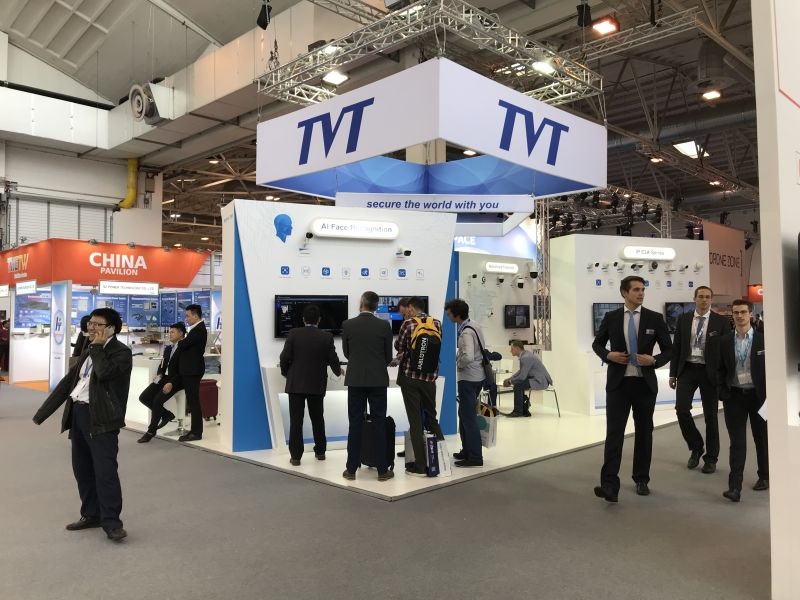 AI
TVT A1 series face detection camera can detect, track, capture, evaluate quality and locate key points in 1080P real-time video stream, capturing the clearest face and upload it for recognition. It adopts starlight technology to present 24HR full-color images, which effectively improves the face recognition rate. A1 series face detection camera is widely used in banks, business area, community, campus, station and key entrances.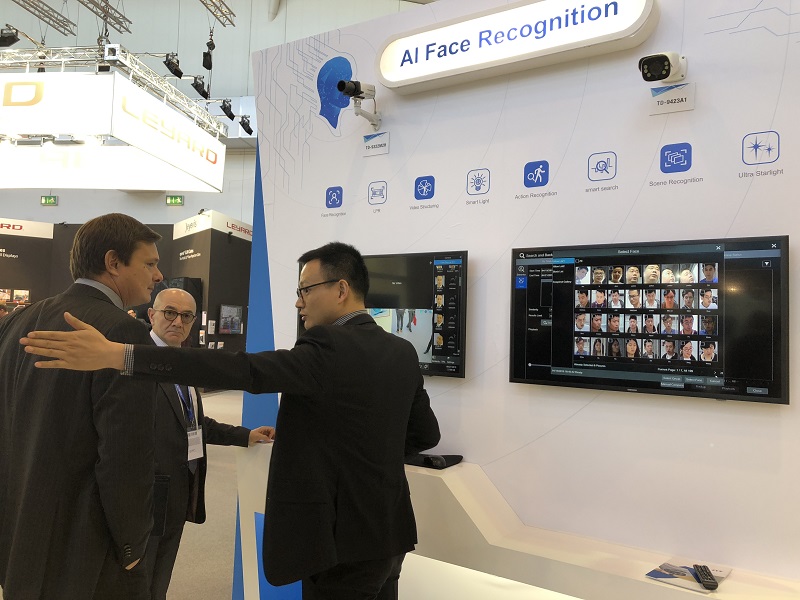 NVMS 2.0
As one of the most important part of the exhibition, NVMS 2.0 integrated security solutions have attracted the attention of many customers. TVT NVMS 2.0 solution has made breakthrough with the help of face recognition technology, and the solution deployment is more flexible. Realize windows / Linux / Mac cross-platform deployment, function modules flat design, module loose coupling design, support centralized and distributed deployment.
As a comprehensive integrated security platform, it not only supports access control, attendance check, intercom, burglar alarm, perimeter guard, RFID, P&E monitoring, parking control and other subsystems, but also has more complete AI integration and application, supports the AI equipment and the integration of AI algorithms. It can achieve various AI applications (behavior analysis, face recognition, license plate recognition, passenger flow statistics, video structuring, etc.). Flexible business integration and function customization are supported, LOGO, interface style, and module function customization. It also supports integration with the existing subsystems, realizing data sharing and business application linkage.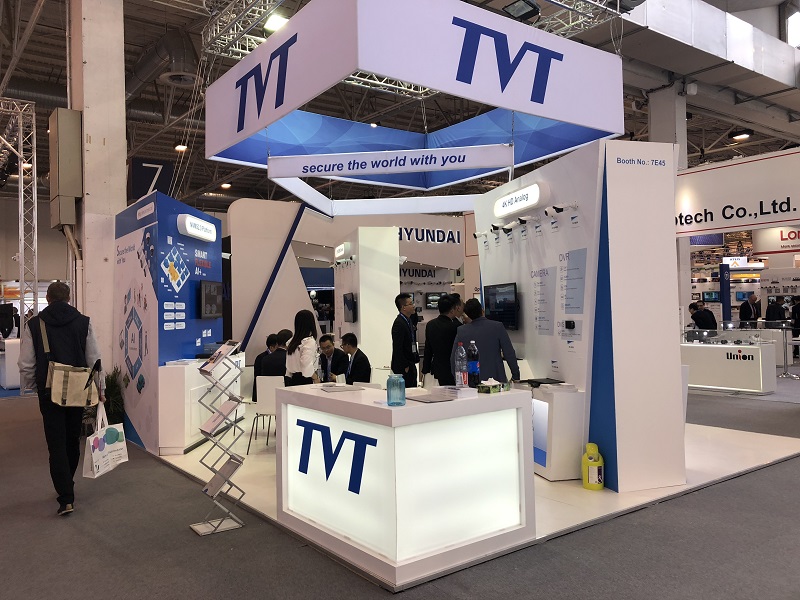 Advanced Features
TVT demonstrated H. 265 super-starlight products, 30 times super-starlight high-speed PTZ dome, 8 mega splicing camera, 6 mega fish-eye cameras and other cutting-edge technology, impressing the customers. H.265 super-starlight camera achieves 1080P full real-time @600Kbps super-starlight full-color, 30X super-starlight high-speed dome uses the internal cavity modular integration design.4X1080P super-starlight construct perfect seamless 8 mega splicing camera. Fish eye camera is embedded with correction algorithm, supporting a variety of picture segmentation and combination.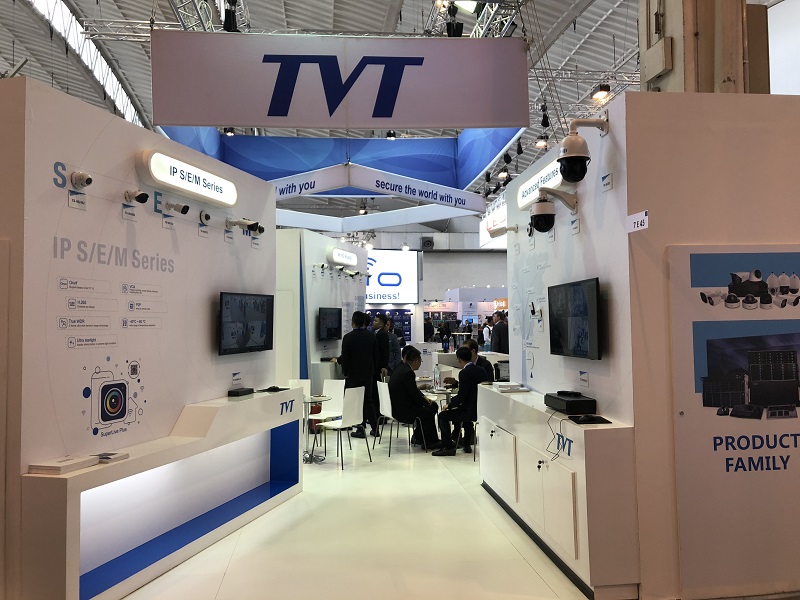 New Housing
TVT new housing family is demonstrated. On the basis of model upgrade, more attention is paid to the improvement of practical functions, such as hat eaves design, which can better prevent the occurrence of glare; reserve grounding position, so that the product has a more layer of protection; meanwhile, in installation and adjustment, adopts multi-directional steering design, making the installation easier and more relaxed.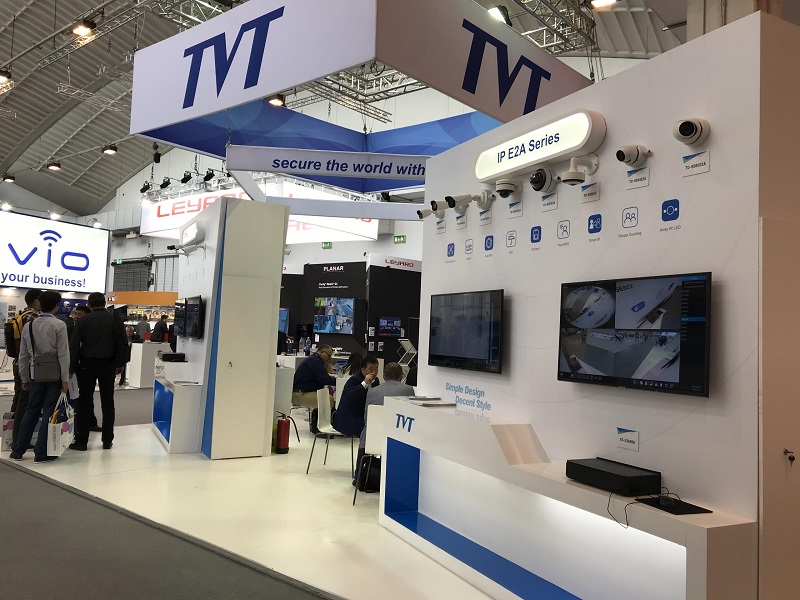 We are pleased to be able to give professionals to Security Essen an interactive experience to show what our products can realize, and are delighted to invite our main partners to communicate with us on the stand. This is the testimony to our commitment to lasting relationships and add value to all our customers.
Back